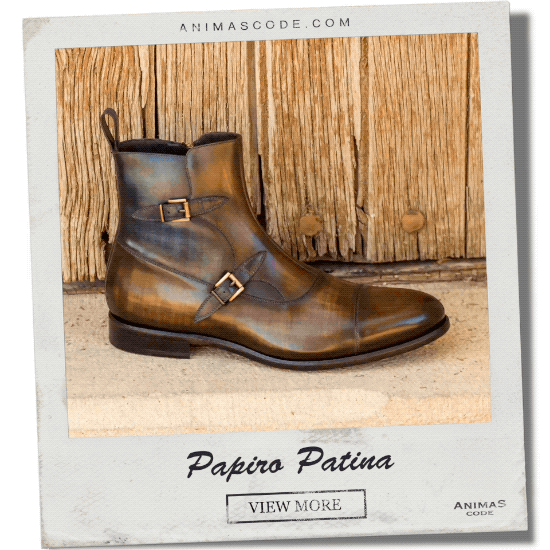 The patina art craft method is a hand dyeing procedure of leather, which creates a completely unique patina with an aged effect.
The procedure begins with unfinished crust leather. The artist applies the dyes manually to the uncut hide and the fully assembled shoe, with the usage of white cloths, brushes and sometimes sponges, to create a unique look on each and every pair of shoes.
In this case, the PAPIRO effect is applied brushing in perpendicular directions to create an outstanding mesh.