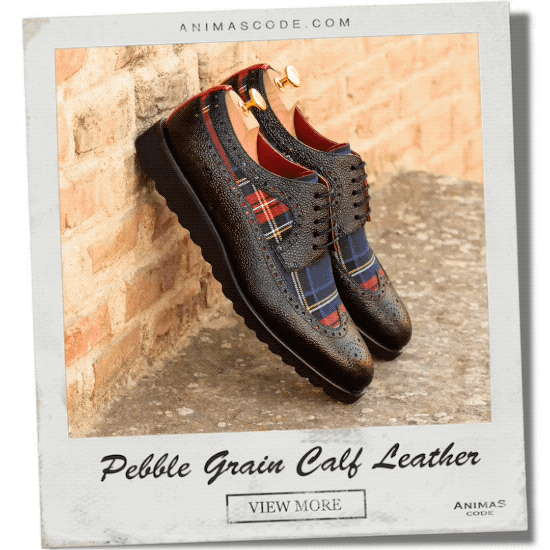 Imagine a regular full-grain calfskin that has been embossed to give a raised, bumpy finish. That's pebble grain. A subtle swap that instantly imbues traditional lace-ups, slip-ons, or boots with a textured, slightly rustic look—somehow simultaneously casual and refined.
In addition, it tends to show wear less than smooth calfskin, making them a great choice for foul weather dress shoes.
Because of the texture, pebble-grain shoes pair well with a wide range of casual and semi-formal clothing, from heavy denim to gray flannels. It's a subtle way to create a unique-looking pair of shoes without standing out too much.