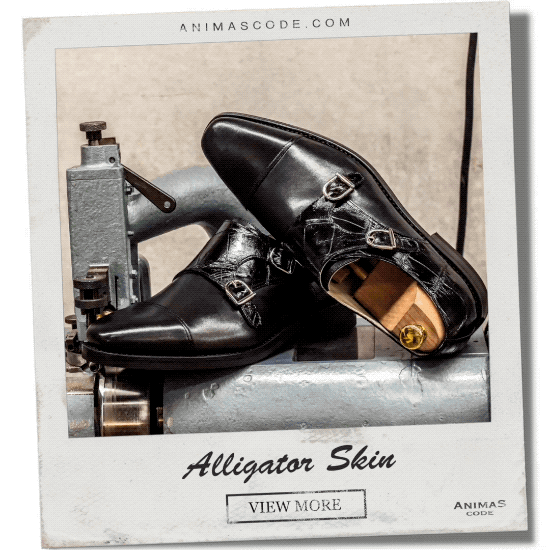 For made-to-order shoes, we offer a selection of precious exotic skins. Customers can choose from croco, python and ostrich. We only keep limited stocks of these due to their rarity and expense. All of these exotic materials are ethically sourced from the finest tanneries. Each exotic skin has its own characteristics
Hailing from the Southeast USA and frequently harvested from farm-bred gators as well as from wild animals, American alligator skin is a classic, durable and versatile leather. It provides a luxury and exotic look. The American alligator's hide is the soft and more pliable material. This is because the skin of this reptile is less bony than the skin of crocodiles. This softness makes the alligator's skin easier to work with than the skin of other reptiles, making it easier to work with for cutting, stitching and folding.
The material is offered in variety of tones, matching our painted calf base color-scheme. Each skin is individually dyed by hand.